What  is abortion?
Abortion in simpler terms is a procedure to terminate a pregnancy. Abortion is the removal of a foetus or embryo from the uterus. Early abortion refers to the removal of a foetus or embryo before it reaches viability. In India, the clinical abortion procedure is the safest way to deal with an unwanted pregnancy. It should only be performed in secure abortion clinics under the supervision of trained professionals.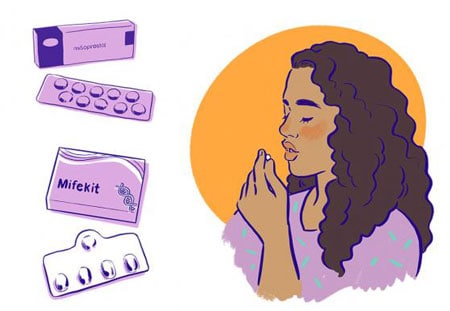 Abortion Methods
Clinical abortion is a medical procedure that is carried out with extreme caution. Abortion is primarily approached from two perspectives:
Medical Termination: This procedure is used if the pregnancy is less than 6 weeks old. It is a non-surgical method of dealing with an unwanted pregnancy. Medicines are used to end a pregnancy under the supervision and care of a medical professional. This method is for the early stages of pregnancy and is a surgical-free abortion procedure.
Surgical Termination: This method uses vacuum suction and is a safe way to end a pregnancy. To avoid complications, it is performed in a secure and protected environment. When performed in safe abortion clinics and under proper supervision, this procedure has a high success rate.
Abortion is performed non-surgically using oral medications under the close supervision of our professional doctors. All of the benefits and drawbacks of medication are thoroughly discussed with the patient.
Recovery Time
A vacuum suction evacuation is used in the surgical method of abortion. The procedure is painless and only takes about 15 to 20 minutes. The average hospital stay is less than 6 hours. Following this, a course of antibiotics, supportive medications, and follow-ups are administered.
Abortion at Dhanvatri Hospital is the best in India. Its facilities are truly dedicated to providing cutting-edge technology and specialized care to its patients. Each patient receives individualized attention and fully equipped services for an abortion procedure and quick recovery. Dr. Deepika believes that the best treatment, care, and support should be available under one roof. It offers one of India's safest abortion procedures.
Dhanvantri Hospital offers both surgical and non-surgical abortion methods. Its surgical procedure is carried out under aseptic conditions in a fully-equipped operating room. It provides frequent follow-ups to ensure the patient's complete recovery.