What is antenatal care?
Antenatal care, also known as 'pregnancy care,' refers to the healthcare and support you receive while your pregnancy. This is done to ensure that you and your unborn child are as healthy as possible throughout your pregnancy. Throughout your pregnancy, you will receive prenatal care from your doctor. It contributes to the health of both you and your future child.
For Pregnancy check-up appointments before or During pregnancy Contact Dr. Deepika Doshi one of the best gynecologist for pregnancy check-up in Borivali.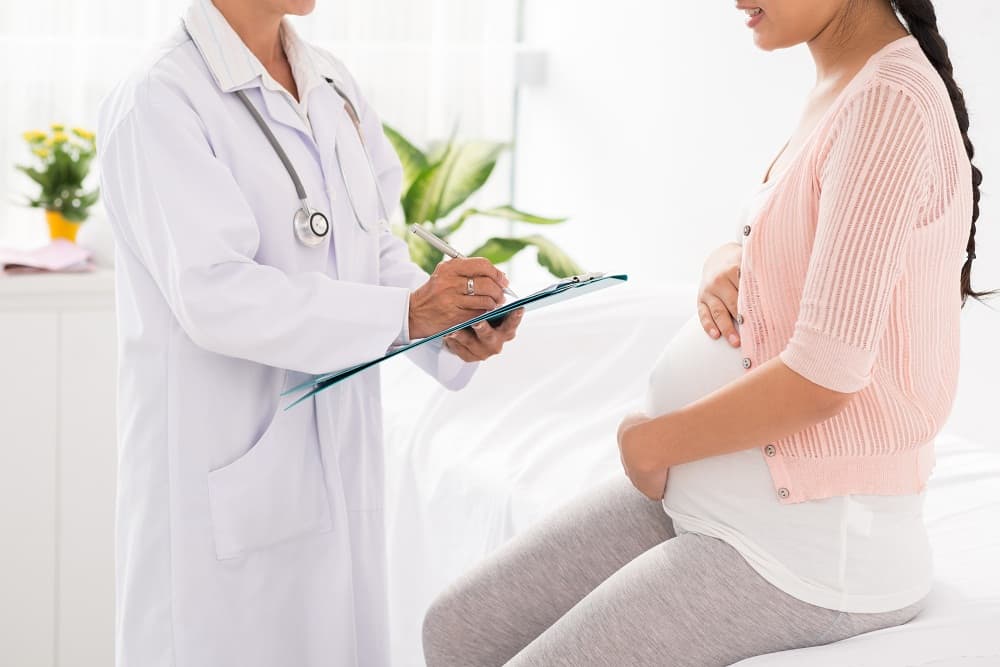 What is the importance of antenatal care?
Antenatal care is an essential part of staying healthy while pregnant. Your doctor will monitor your future baby's development and perform routine testing to detect and prevent problems. These regular checkups are also an excellent opportunity to learn how to relieve any discomfort you may be experiencing and to ask any other questions you may have about your pregnancy and the birth of your child.
When should I begin having antenatal care appointments?
You can begin receiving antenatal care as soon as you find out you're pregnant. Visit your gynecologist for your first pregnancy check up.
It is actually preferable to see a doctor before getting pregnant; this is known as pre-pregnancy care or preconception planning.
How frequently will I need to see an antenatal care provider?
The frequency with which you will receive antenatal care is determined by how far along you are in your pregnancy and how high your risk of complications is. A typical prenatal care schedule for a healthy 18-35-year-old woman is as follows:
For the first 32 weeks, every 4 or 6 weeks.
For the 32nd-37th weeks, every 2 or 3 weeks.
Every week beginning with the 37th week and ending with the delivery.
If you have a high-risk pregnancy, your doctor may request that you come in for more frequent check-ups.
Your doctor will schedule antenatal or "pregnancy appointments" for you and refer you to a gynaecologist. These appointments are spaced out over the course of your pregnancy.
What will a doctor do in antenatal care?
Examine your health and your baby's health.
Keep a watch out for any problems so you can get help as soon as possible.
Give you and your baby any special attention you require.
Provide you with information on how to care for your own and your baby's health.
Your doctor will answer any queries you may have during your pregnancy regarding diet, exercise, everything.
Tetanus toxoid vaccine will be given to you.
Assist you in the planning of your baby's birth including advice on a healthy diet and optimal nutrition, physical activity, blood tests and tetanus vaccination; foetal measurements, including the use of ultrasound; and advice on how to deal with common physiological symptoms like nausea, back pain, and constipation.
Your doctor will advise you to take nutritional supplements such as folic acid,vitamins and calcium tablets for the development and growth of the fetus.
Some conditions, such as pre-eclampsia and urinary tract infections, may not have any early symptoms, but routine blood pressure checks and urine tests can detect them even if you feel fine.
Blood tests and ultrasound scans are to be done to assess your baby's health.
How many appointments are needed for antenatal care?
This will be determined by your specific circumstances. If this is your first child, you will have up to ten antenatal appointments. If you have a medical condition or you may have more appointments.
If you're searching for the best doctor for your pregnancy check-up, Contact us for safe delivery. Make an appointment with Dr. Deepika Doshi today.
For Consultant With Doctor contact us: +91 9324263464
Consulting Address: – Dhaval Apartment, Factory Lane, Near Railway Station, Borivali West, Mumbai – 400092